Enterprise Data Centres
Server Solutions
Your server room holds your business' most valuable data and applications that determine future business success. To protect these vital resources, we provide comprehensive solutions including but not limited to:
disaster recovery
fault tolerance
load balancing
enterprise storage
Our professionals provide a start to finish support and cutting edge expertise to configure, procure, install and maintain your server room technology. Our structured cabling experts can design and provide all of the necessary components to make your data servers and peripheral equipment maximize your space, flexibility and security.
Remote Access and Control
Jay Kay Systems Consulting Inc.® has a range of flexible and secure solutions for remote access and control. Our professionals will help you choose a solution that gives you anytime, anywhere remote access to your servers and other IT equipment for maintenance, administration, troubleshooting and even re-booting.
UPS (Uninterruptable Power Supply)
We offer power protection solutions for businesses which are designed for networking equipment and data centres, including entry-level to high performance storage, switches and servers. In the event of a power shortage or outage, your data will be protected.
Data Backup Storage Solutions
Incremental backups to multiple backup sets is the key to complete data security. You will have significant cost savings, higher productivity, simplicity for end users and a secure computing foundation.
Data backup can save you from:
unintentional file deletion
hard disc failure
virus attacks
computer theft
natural disaster
Equipment
Our experts can help you choose the proper server rack/cabinet (also known as LAN racks, computer racks, relay racks and network racks) for your server room to maximize space and provide a safe and stable platform for your equipment. Mounting all of your computer and network equipment in a customized server rack makes sense in the same way as centralizing all your server equipment to a single room.
Data Centre Cooling and HVAC
Fan products are used to minimize air mixing, distribute cool air to equipment and remove heat from the rack or room. Precision floor-mount and portable air conditioning solutions offer environmental control at the room level. Heat removal solutions are designed to meet the diverse requirements of the data center and surrounding environment.
Storage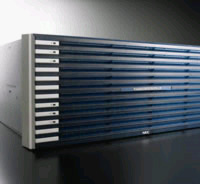 SAN
A Storage Area Network (SAN) is a networking topology that interconnects and uses multiple storage devices and servers via a dedicated network. Our storage products are designed to be deployed easily in any SAN environment, providing hardware and software that compliments and enhances the SAN and give users the option to tailor a SAN infrastructure that meets their needs.
NAS
Network Attached Storage (NAS) provides the technology to interconnect servers and storage devices such as disks, tapes and optical disks at up to gigabit speeds without impacting file server performance or adding additional management burden on the network. Since storage is separated from the servers, multiple hosts can share access to devices on the LAN.
SDS
Software Defined Storage (SDS) provides policy-based provisioning and management of data storage independent of the underlying hardware. Software-defined storage typically includes a form of storage virtualization to separate the storage hardware from the software that manages it. The software enabling a software-defined storage environment may also provide policy management for features such as data deduplication, replication, thin provisioning, snapshots and backup.
Archiving and Backup
We offer Local, Cloud, and Hybrid solutions as well as traditional Tape Backup.
Providing upto last eleven (11) months plus last thirty days backup.
Hyperconverged Infrastructure
Hyperconverged Platforms
Automated Infrastructure Management
Automated infrastructure management (AIM) solutions are hardware/software systems that monitor, map and document connectivity across an entire network, even a diverse and complex network as found in an intelligent building. As more applications and services come to market—each offering time, money or efficiency advantages—it soon becomes impractical to monitor and manage the network manually. Thanks to published TIA-606, ISO/IEC 14763-2 and ISO/IEC 18598 standards, the role and potential of AIM solutions in the modern connected and efficient building are now established, unlocking a world of potential for enterprises.
imVision™ is an intelligent solution from CommScope that helps you overcome even the toughest network challenges. You will be able to seamlessly update your network to match your growth and change, and to meet new opportunities as they arise.
With a better-managed network, you'll experience less downtime and fewer problems. One of the ways imVision™ produces this result is by proactively alerting network administrators to any small problems that arise, allowing them to be fixed before they become expensive, large problems.
Here are some of the concrete ways imVision™ hardware and software help your business succeed:
Ensure tighter network security
Locate devices and problems on your network in less than 60 seconds
Enhance change management
Simplify audits and compliance
Improve process efficiency
Increase operational efficiency, uptime, and productivity
Monitor and control all sites globally, from one location
Automate existing workflow
Wireless Networking
You are deployed for coverage! Are you deployed for density?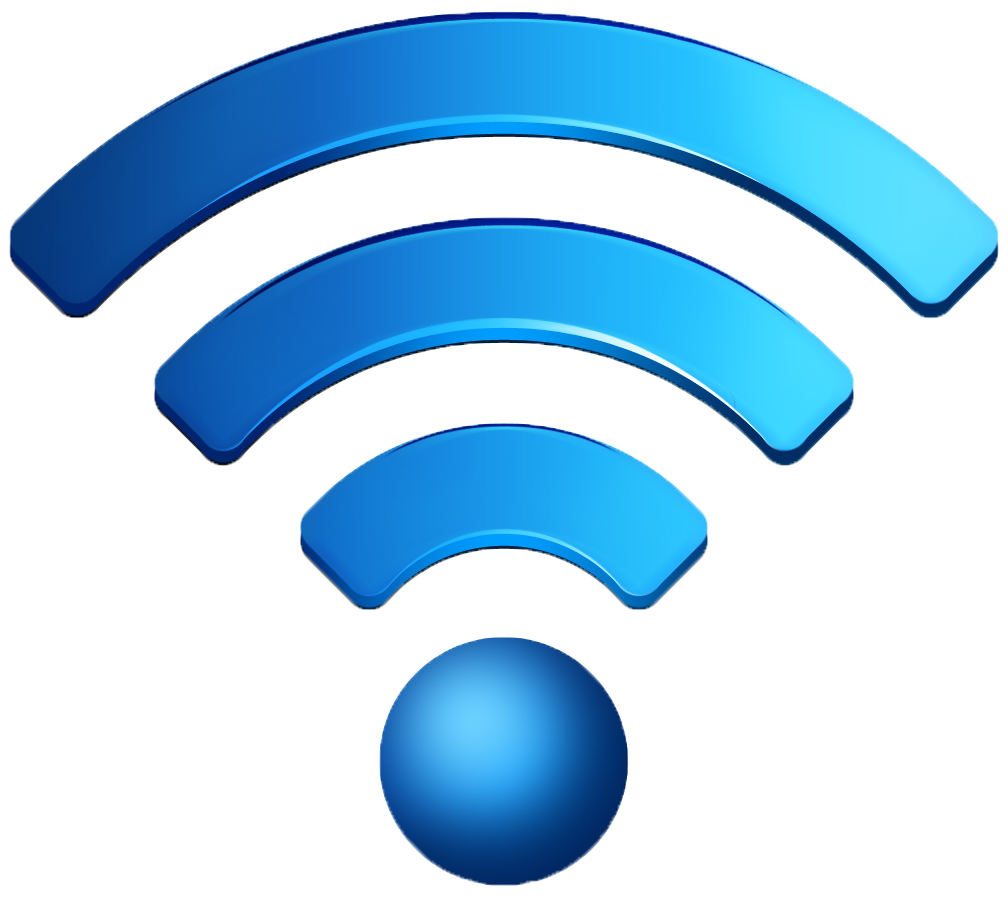 Wireless Surveys and Testing
Jay Kay Systems Consulting Inc.® has four main types of wireless surveys:
New Network - Wireless Survey
professional Wi-Fi survey is essential to save your company both time and money.
Health Check - Wireless Survey
Our health check Wi-Fi surveys are an invaluable tool in diagnosing problematic wireless networks and clearly defining a resolution to fix any issues that are highlighted.
Post Installation - Wireless Survey
Jay Kay Systems always recommends a post installation Wi-Fi survey to prove coverage and capacity.
Outdoor - Wireless Survey
Our outdoor survey engineers have the ability to cover large outdoor areas and design any size of network.
Our site surveys include the following:
Detect, measure and record the presence of RF Interference that could degrade the performance of a wireless network.
Calculate the Wi-Fi supported data rates that can be expected throughout the premises.
Location of wireless access points, bridges, antennas and other wireless equipment.
Co-location of Wi-Fi access points with channel selection and reuse.
Antenna selection, orientation and polarization.
Check for signs of reflection, refraction, multipath, hidden notes, dead spots etc.
Secure Onboarding
Make network onboarding and authentication simple and secure for internal, BYOD and guest users
End users bring all sorts of Wi-Fi enabled devices to your environment, and they expect easy and quick network connectivity.
Onboarding is the process by which a new device gains access to the wired or wireless network for the first time. IT teams traditionally experience a heavy workload from getting all those devices onto the network. And, if you don't do it securely, you can place users, devices, data and the network at risk. How do you securely and efficiently connect thousands of user-owned devices? How about the coming deluge of IoT devices?
A purpose-built system for secure network onboarding dramatically reduces the help-desk burden related to network access. Users can provision their devices for network access with intuitive self-service workflows—and without IT intervention. They get online quickly and securely—with only the appropriate level of access to network resources.
Hassle-free wired and wireless network access
The RUCKUS Cloudpath Enrollment System simplifies BYOD and secure guest access with easy, secure self-service network onboarding. Employees, students, partners and guests onboard their devices once and then automatically re-authenticate in the future—in a process that is entirely transparent. They no longer have to repeatedly re-enter credentials on subsequent network connections. You can also easily onboard headless devices like gaming consoles, printers and IoT devices.
Automated device onboarding and network authentication
Do you need to support rapidly proliferating device types and platforms? No problem. Our system lets you automate secure network onboarding and authentication so the IT help desk doesn't need to intervene. Easily create customized workflows to support any user. You'll no longer see a mountain of trouble tickets for every new device type, and you'll gain the freedom to focus on higher-value activities.
Powerful wireless security and policy for users and devices
WPA2/WPA3-Enterprise ensures secure connectivity, with powerful encryption for data in transit over the air. An up-front posture check with remediation ensures that every device employs baseline security measures before it connects. Authentication based upon digital certificates increases network and data security. You can define and manage granular policies to govern the level of access, plus gain visibility and control over devices on the network—with the ability to revoke access at any time.
Network Security
What is your organization's data worth in dollar figures? Your accounting records, payroll records, client information, downtime, lost data? A firewall is an excellent investment to protect your assets.
We can help protect you
Port Control provides a scalable business wide security solution with strong access control to prevent unauthorized use of removable devices connected to serial, parallel, USB, Bluetooth, FireWire, IrDA and other ports.
Infrastructure Audit shows any weakness in your network, servers and operating systems.
End Point Encryption prevents unauthorized access to your sensitive data, and stops data loss and exposure.
Jay Kay Systems Consulting Inc.® has comprehensive security solutions. Our solutions include:
optimized branch office connectivity
network assessment and design
LAN and WAN architecture
application and performance acceleration
data centres network design
secure wireless infrastructure
layered security architecture design
authentication and DLP solutions
Firewall Security
Installation and setup of routers and firewalls enable:
Secure access to the Internet from your LAN
Features such as Virtual Private Network (VPN) allowing secure access to your office LAN from any remote connection
Control data traffic flow in and out of your network to the Internet
Monitor unsuccessful penetration attempts into your network
Security planning to protect your business from ex-employees, contractors, or industrial spying
Prevent access to undesirable sites by employees and monitor time spent surfing the Internet
Email services
Physical Security
The Jay Kay Systems physical security team, working with our network engineering staff, can provide you with all of the information about wired and wireless video surveillance, IP security cameras and the console management and video archiving software systems you'll need to meet your requirements for video monitoring of your site.
Jay Kay Systems carries only professional-grade security cameras and enterprise-class central monitoring station equipment.
Our turnkey surveillance systems include:
remote web-browser-enabled viewer capability
a full range of features and capabilities to help protect people and property
Our professional design team can work with you to integrate the right components at the right price, including:
Wired and wireless IP video security cameras
Stealth surveillance cameras
Vandal-proof cameras for public areas
Night vision security cameras
Pan-tilt-zoom cameras
Infrared illuminators for night-vision security cameras
Monitors and mounts for all video surveillance camera equipment
License Plate Recognition
Face Capture and Recognition
Container Recognition
Carriage Recognition for Rail
Jay Kay Systems not only offers video security solutions, we also offer access control solutions to help secure your physical locations and monitor who is coming and going. Whether you need a few electronic door locks, or a system that controls all of your multiple physical locations' entry points, we have a solution to fit your needs.
SoundField
In Class
Real and meaningful education occurs when children are truly engaged, but such engagement is only possible when students can clearly hear and understand the teacher. Roger solutions bridge the understanding gap by sending the teacher's words directly into a student's hearing aids or cochlear implants.
Roger Touchscreen Mic - This wireless teacher microphone is the core component of any Roger system for education.
Roger Pass-around Mic works alongside Roger Touchscreen Mic in a classroom's MultiTalker Network.
Roger MultiMedia Hub works alongside Roger Touchscreen Mic to integrate audio from multiple sources.
Roger Receivers - There is a Roger receiver for every student, whatever hearing technology they currently use.
Roger Accessories - These complementary products enable multimedia listening, ensure every student is automatically connected to the teacher's words, and more.
Roger Dynamic SoundField classroom amplification system offers Roger sound performance and fully automated settings.
Collaboration Tools
OneScreen helps administrators work at top speed with highly critical and secure information.
Video Meetings
Multi-Screen
Multi-Image
Security & Encryption
Multi-Camera
Huddle Rooms
Businesses are moving away from the long-tabled, echoey boardroom, and toward smaller, more user-friendly huddle rooms. They're more casual and versatile.
IP Telephony
Enterprise Phone Systems
Enterprise class IP PBX voice solutions give you total call control and sophisticated communication features for excellent customer service and efficient employee collaboration. Powerful, affordable and simple, enterprise class systems deliver powerful features and value to offices with up to 3,000 phone users. Phone systems include everything you need to handle calls professionally, control communication costs and stay connected everywhere.
Built-in fundamentals: Systems include all the fundamentals of enterprise-class voice communications, with no additional licenses to buy or cards to install. Auto attendants, auto provisioning, line/extension appearance, ring groups, user privileges, call queue, call barge, multilocation integration and much more are built-in. Easy installation and management allows you to save the headaches that come with most enterprise phone systems.
User appeal: Your people will like it too. Personal web portals let your staff view their call logs, configure and manage their own messaging and access other features. Your employees get control over their phones, and your IT staff get a break from having to configure every little change.
Network Audio and Paging Systems
Audio made smart and easy
A world of audio possibilities
Axis network audio systems are complete high-quality audio systems you can use in various situations:
Improve security on your premises with event-triggered announcements and direct callouts.
Make live or scheduled announcements in different zones, at the right time and right place.
Create ambiance with easy and flexible scheduling of great-sounding background music.
All while enjoying the many benefits of a network audio system.
Security
Stop unwanted activity in its tracks.
Background music
Play music how and where you want to.
Public address
Broadcast to single or multiple zones.
Intelligent Lighting Network Solutions
A low-voltage LED lighting solution that reduces costs and enhances building intelligence
Lighting accounts for about 35 percent of a typical building's energy use, and commonly-used fluorescent fixtures are limited in their controls and intelligence. They only light up the space. For building managers looking to reduce energy costs and improve building intelligence on a practical level, the right lighting solution is a smart place to start - like one that can cut energy costs by 75 percent or more.
Integrated sensor network reports occupancy, power use and temperatures across one building or an entire network for enhanced energy efficiency and building security
Low-voltage DC infrastructure is easier to install, configure and maintain than traditional AC power infrastructure.
A streamlined Web-based management console allows global control, on-site or off-site
LEDs run cooler, longer and more flexibly than fluorescent fixtures, reducing energy and maintenance costs.
Digital Signage
Digital signage provides an ever-present medium for information exchange. Using large or small displays, with or without interactive capabilities, your message will be conveyed effectively.
Convey the right message to your staff, students and/or visitors with dynamic content and easy to update layouts. Whether updating sports scores, meeting times, agendas, or just general information, the easy to use interface will save you time and money. A simple point and click interface allows you to update one or many screens at a time.
The simple point and click interface allows you to create one or more single or multi panel displays. With the easy to use interface you can create simple or complex displays.
The scheduling feature allows the displays to change content automatically.
With an easy to use interface, layout and content may be updated on the fly wirelessly. Our digital signage solutions allow you to use many media sources (Video, photos, static text, RSS feeds, live video and layered content). With the latest touch screen technology, you can create a fully interactive information kiosk. All media may be time or event triggered.
Internet of Things (IoT)
Coming soon!